An effective structure
To develop and maintain a budget
Routines, policies & procedures
A cash management system
Regulatory requirements
Good record keeping
A good support team
Running a successful dairy farm requires a well-chosen business structure and robust operating procedures. Set your structure from the start, considering its effects on tax, business longevity, and liabilities. Understand different options like a Company, Trust, or Equity Partnership. Make operating decisions based on your farm's goals, seeking advice from professionals. Keep your budget in check and know your numbers to control business direction. Implement clear policies and procedures, explaining "how things are done around here". Cover aspects like staff, business operations, production and sustainability. Regularly review these policies and involve your team for a smoother operation.
Profitable and successful farmers tell us a business needs:
An effective structure
Determining your business structure at the start for the short, medium and long term, means no costly charges to change it later. To own and operate a business in New Zealand, you need to choose a business structure that suits your needs and management style.
Your business structure
Each business structure option will affect your tax position, the life of the business, and the legal liabilities for you and others involved.
Business structure examples include: Company, Trust, or Equity Partnership.
The right operating structure
Make decisions around operating structures based on your progression goals. Ask yourself, is it better to be a herd owning sharemilker, a variable order sharemilker or a contract milker?
Get the right advice
Ask your Chartered Accountant, lawyer, or an advisor to determine the best business structure by talking about:
How different business structures fit your needs
Legislative requirements for different structures
Succession and governance
Key people and their roles in your business - advisors, trustees and people with a stake in your business.
To develop and maintain a budget
Budgeting is crucial to identify if plans are achievable and profitable.
If you know your numbers, you can take control of the business direction and determine the viability of borrowing or ventures. The more you focus on the numbers, the easier it gets. 
Developing and Maintaining a Budget
Developing and maintaining a budget
Video 2:06 min
Routines and practices, policies and procedures
Successful businesses implement policies and procedures setting out how work is to be completed and discuss these with staff regularly, allowing people to know how things are done.
A policy is a guiding principle used to explain the "way things are done around here".
A procedure is a series of steps to be followed to accomplish an end result.
A rule is a statement about what to do, or not to do, in a specific situation.
Farm policies typically cover things like
People: recruitment, health and safety, orientation, drugs and alcohol, performance management
Business: budgeting, record management, financial decision rules, business values, professionalism, risk management
Production: feed, culling, animal welfare, weeds, fertiliser, mating, animal health, pasture production
Sustainability: land management, water use, nutrient/fertiliser use, effluent.
Policies and procedures every farm must have
Health and Safety
Code of Conduct
Animal Welfare
Effluent
Create a Farm Policy Manual
A Farm Policy Manual contains all farm policies and procedures. It helps ensure employees understand the way you want to run your business.
Farm policies and procedures
Use diagrams and pictures to clearly communicate a message.
Keep it simple - use language everyone can understand. Policies and procedures are there to clarify expectations and assist knowledge, not to burden people with extra responsibilities.
Involve the team - they will have some great ideas, it will save you time, and most importantly, it will help everyone feel part of the process meaning people are more likely to live by the outcomes.
Make accessible - keep a copy in the farm dairy for everyone
Regularly discuss and review - at staff meetings allow people to know how things are done, encourage input and ownership, and provide focus and learning
Review following incidents or accidents - which relate to a specific policy or procedure
Review once a year - keep your Manual up to date
Are you an employer? More about policy and procedure information for employers
A cash management system
A cash management system means managing all income and sales, purchases and expenses relating to your business. It's where you record all your payments and receipts by cheque, credit card, EFTPOS, cash or direct credit so you can efficiently manage your farm's day-to-day finances, and forecast cashflow going into the next business year.
Many people keep their cashbooks electronically using an excel spreadsheet but many software packages are available.
Make a start on your cashbook, find out about different cash management systems and more.
To meet regulatory requirements and obligations
Meeting your tax obligations is a necessary part of sound financial management. Compliance means understanding the regulations your farming business will need to abide by.
Developing plans (including health and safety, staff management and environmental plans) will have financial implications.
Work with a Chartered Accountant or tax adviser to ensure you understand and are prepared to meet your legal obligations.
Taxation types
Different tax types will apply to your business.
To meet your tax obligations, you need to understand:
How do I prepare my GST returns?
Talk to your Chartered Accountant or an IRD tax adviser to learn your options for preparing your GST returns. Accounting software is available for GST reports, and IRD have a range of guides, tools and free workshops to help you with GST and filing returns.
Kiwisaver
KiwiSaver is a compulsory part of managing your farm staff payroll.
ACC
You are legally required to provide business cover for yourself and any employees if you are self-employed, a non-payee shareholder, or an employer in New Zealand.
ACC cover can only be purchased from ACC.
As well as providing 24/7 no-fault personal injury cover, ACC plays an important role in the prevention of injury and supporting injured workers to recover and quickly return to work.
Insurance
Both business and personal insurance is a crucial part of setting up your farm business.
Different companies or brokers can help you get the right insurance cover to minimise, and manage risks your business might face.
By sorting insurance correctly from the start, you are not at a loss later - if issues arise.
Contractual agreements and obligations
You will probably have a number of legal contracts and obligations to put in place when setting up a business. These vary depending on the business structure.
By understanding which contracts and associated documents you will need and what they say, you will know your legal obligations and be well prepared to meet them.
Legal advice should always come through a practicing qualified lawyer or qualified rural professional.
Areas your farming business may need contracts or documents:
Business structure - company, Trust, or equity partnership
Suppliers' Terms of Trade
Loans and lending agreements
Insurance policies – business and individual
Health and safety obligations
Regional council requirements or obligations - government department websites offer a wide range support and services (often free of charge) to help you understand your specific requirements and obligations
Tips
Use a Chartered Accountant who specialises in rural business

Get a recommendation (from other farmers, rural professionals and banks)
Meet the Chartered Accountant before making a selection
Find someone best able to provide the right support and advice and meet your business needs

Use the software packages your Chartered Accountant or bank use
Keep accurate records

Use a system that easily produces copies of contracts, agreements and key information

Prioritise time to send updated records to your Chartered Accountant
Do GST yourself

Invest time and learn these skills
Get support from someone else to help you learn
To not only save money, but increase understanding of your financial position
Keep you cashflow budget up to date at the same time

Understand regulations

If you employ staff, make sure you are aware of your responsibilities as an employer
Have you considered all the different aspects of regulatory requirements?
Good record keeping and a productive office space record keeping
A productive office space and accurate record keeping is a key part of good business and financial management. 
Record keeping
Good filing and paperwork managing systems means quickly finding what you are looking for. Keep good records to:
Keep track of your income and expenses
Assist with budgeting and management decisions
Save time and reduce the stress of searching for illusive invoices or bills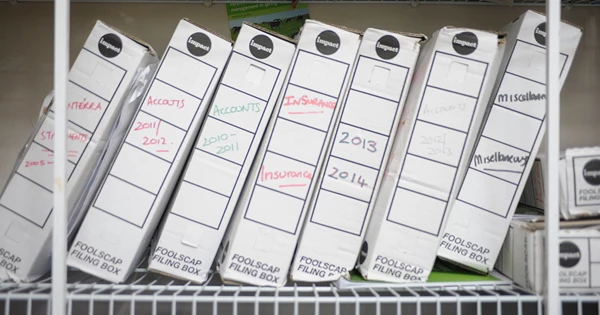 Basic rules for effective record keeping
The legal requirement for keeping accurate records for tax and employment purposes is seven years. Electronic records are acceptable.
Regularly backup your information
Copy records that might fade - like Eftpos receipts
Staple small receipts to an A4 sheet to avoid losing them
There are some specific rules around cloud computing and tax records.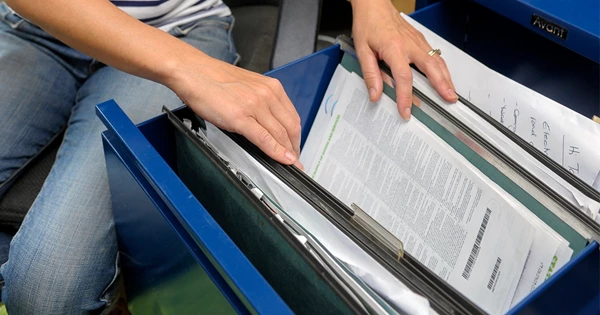 Record keeping considerations
How will you set up your record keeping and filing systems? Do you have documents you need frequently close to hand and in an easily managed system?
How will you manage incoming and outgoing correspondence? Would setting up a calendar of events (weekly/monthly) with key payment times, activities and reporting timelines on it help?
Office space considerations
Your office is part of your working environment. When setting up your office, consider:
How much time will you spend in your office?
How many people will need to use it?
What activities will you need to perform?
How much space you need for your desk, equipment, storage or filing, and meeting tables
Do you have access to a bathroom?
The best location. Inside in its own dedicated space, or within another room of your home? External to your house or close to the farm dairy?
Does it have reliable internet access?
Does it have good ventilation and heating, adequate lighting?
Does it have all the equipment you need like computers and printers?
Is it set up in a safe and appealing way?
Are all cords safely dealt with?
Successful farmers say they could not have got where they are without the advice and assistance of others.
Technical experts, advisers from outside your farm gate, or experienced farmers can be some of the people to ask for advice.
Who do you have 'in your corner' supporting you to be successful?
Do you know?
Top performing farmers seek advice and ask for help?
The areas of your business you use rural professionals?
If you are getting the assistance you need?
How to identify a current need and ask for help? If if you don't, who is best to help? Ask a farmer you trust who they would use.
You too may be able to help others. Sometimes that means not waiting to be asked, but offering to lend an ear - if they want it.
Who can you talk to about business advice and support?