Contact an ambassador
Fraser McGougan, Bay of Plenty
George Moss
Aiden Bichan, Wairarapa
Andrew Booth, Northland
Earle Wright, North Auckland
Vern Brasell, Wairarapa
Melissa Slattery, Waikato
Steve Smith, Southland
Phill Everest, Canterbury
Louise Cook, Southland
Donna Cram, Taranaki
Sara Russell, Canterbury
Hamish Anderson, South Otago
Climate Change Ambassadors play a crucial role in guiding dairy farmers and their communities on making environmental enhancements on their farms. Originating from DairyNZ's Dairy Environment Leaders programme, these ambassadors actively work on various initiatives such as enhancing water quality, reducing the environmental footprint of farms, and collaborating at a grass-roots level for improved environmental and farming results. If you're keen to reach out to a Climate Change Ambassador, you can contact them through the provided email. The page further introduces several dedicated individuals who serve as ambassadors, each sharing their unique experiences, achievements, and perspectives on sustainable dairy farming.
Contact a climate change ambassador
Want to contact a Climate Change Ambassador? Email info@dairynz.co.nz with your contact details.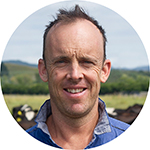 Fraser McGougan, Bay of Plenty (chair)
Fraser owns a dairy farm near Whakatane in the Eastern Bay of Plenty, which has been in the McGougan family for 120 years. He and his wife Katherine have 430 cows on 143ha. Among a number of awards, the couple won the Bay of Plenty Ballance Farm Environment Awards Supreme Award in 2019. The McGougans have fenced all their waterways, matched their stocking rate to what the land can sustainably carry and decreased their amount of imported feed.
"New Zealand is already the most sustainable dairy producer in the world. Now we need to understand on our individual farms what more we can do to continue to reduce our environmental footprint to maintain our competitive advantage and do the right thing," says Fraser.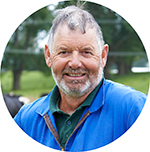 George Moss, Waikato (vice chair)
George and Sharon Moss own two small dairy farms in the South Waikato, each running 175 cows. They also have a 40ha dairy support and beef block.
They have been involved in many dairy sector initiatives over the years focussed on supporting farmers to reduce their footprint and improve profitability. The farms are efficient and are implementing a range of environmental initiatives. George plays a key role in media interviews, showcasing the amazing work farmers are doing to reduce environmental footprint.
"The public can have confidence New Zealand dairy farmers are world leading in carbon efficiency of products produced on-farm. As a sector we know we need to keep improving to continue giving consumers what they want, maintain or even increase profitability and do the right thing by humanity," says George.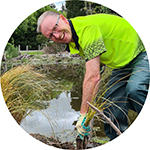 Aiden Bichan, Wairarapa
Aidan is a partner in a 900-cow winter-milk farm in South Wairarapa. He is focussed on being an environmental leader, a role model and advocate for best management practice.
"While farmers feed the world we still need to do our bit to reduce human's impact on the climate – we only have one planet," says Aidan.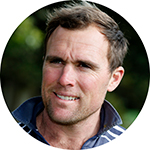 Andrew Booth, Northland
Andrew and wife Vicky are sharemilkers on a 174ha, 400-cow farm in Titoki, 30km west of Whangarei alongside the Mangakahia River. His grandfather and father worked the land and Andrew has lived there all his life, apart from stints studying at Lincoln University and on farms in Canterbury, Hawke's Bay and Waikato.
Andrew's vision is a farm he is proud of and happy to bring anyone on to as an example that dairy farmers are doing all they can to enhance the land and environment they farm.
"Growing up on the land has certainly made me appreciate it a lot more," says Andrew.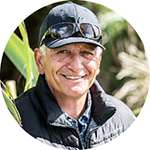 Earle Wright, North Auckland
Raised on a dairy farm in Tapora on the Kaipara Harbour, Earle is of Ngāti Whātua and Ngāti Porou descent. He takes an Indigenous world view, where all the pillars are equal i.e. human wellness, water, climate change, just to name a few. Earle and his wife, Gaeline, have a 120ha dairy platform – plus 61ha runoff – that milks 300 cows. Earle's long-term focus is to show that dairying is not environmentally negative whilst beautifying his farm and improving wildlife.
Earle is heavily involved in the community. He is involved with the Integrated Kaipara Harbour Management Group and chair of Tapora Land and Coastal Care Group which is focused on pest management and restoration of the 100,000ha peninsula. He won the Northland Farmer of the Year title in 1999. He sees efficiency gains as one of the solutions to reducing emissions. 
"The more efficient you are, the lower your carbon footprint per unit of what you produce, whether that be milk, meat or whatever," says Earle.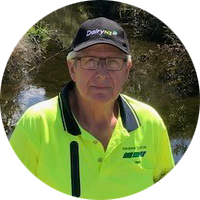 Vern Brasell, Wairarapa
Vern is a third-generation dairy farmer. Vern's South Wairarapa farm was part of the Lake Wairarapa Moana restoration project which involved constructing a wetland. He is one of six shareholders in Kaiwaiwai Dairies Ltd which owns 297ha and leases a further 336ha, milking 900 cows with a 60:40 split of spring and autumn calving.
Demonstrating good environmental stewardship and now understanding and responding to the challenges of climate change is a key focus for the team at Kaiwaiwai Dairies.
"As a Climate Change Ambassador I have learnt a lot and enjoyed meeting people from all parts of NZ and discussing the climate change pathway forward,"says Vern.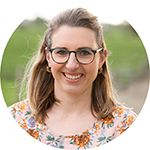 Melissa Slattery, Waikato
Melissa leads the DairyNZ Dairy environment leaders as Chair of the Dairy Environment Leaders Forum as well as being a member for the DairyNZ Climate Change Ambassadors. She has recently been appointed as an Associate of Diprose Miller Ltd Chartered Accountants, where she plays a lead role providing strategic planning and governance advisory services.
Melissa and her husband Justin Slattery own and operate a 300 cow, 106ha farm located in Elstow, near Te Aroha in the Waikato. As a Chartered Accountant she holds a Business Management Degree from the University of Waikato.
Her and Justin's farming journey took them to Canterbury sharemilking. While in Culverden they entered and won NZ Sharemilker/Equity Farmer of the Year title in 2015 for the Dairy Industry Awards. Melissa is a former regional leader for the Canterbury/North Otago Dairy Industry Awards and former chair of the North Canterbury Rural Business Network.
Melissa has three sons aged 1 to 6 years old and enjoys biking, camping and a bit of social netball.
"Remember that when it comes to reducing emissions, small reductions are important,"says Melissa.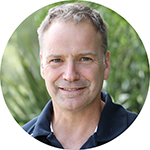 Steve Smith, Southland
Steve Smith is the general manager of AB Lime in Winton. AB Lime operates a 374ha dairy farm which milks 950-cows. The farm is part of DairyNZ's Greenhouse Gas Partnership Farms study which is helping identify ways to reduce emissions. Steve's passion is for people and innovation.
"Positive environmental outcomes don't just happen, you need to target them. It's tough minimising environmental impacts, it's a lot of work. If we can help find some solutions that can help the industry, then that's a win for everyone," says Steve.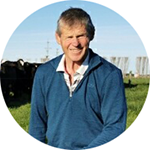 Phill Everest, Canterbury
Flemington Farm is owned by the Everest family. The dairy farm is 273ha of flat terrain, with a milking platform of 217ha and 38ha used for winter/feed crops and young stock.
The Everests have made progress with operating a low intensity system and running efficient irrigation and are also part of DairyNZ's Greenhouse Gas Partnership Farms study which is helping identify ways to reduce emissions. Read more here.
"As a climate change ambassador I hope to provide a 'reality check', provide feedback to the regulators to ensure the targets are practical and fair across the NZ economy and the World," says Phill.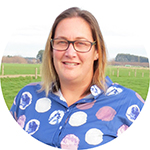 Louise Cook, Southland
Louise is general manager of farm operations for the Southern Demonstration Research farm, near Invercargill. Louise has been involved in the dairy industry for 12 years – as a consulting officer with DairyNZ, business manager for Landcorp, general manager of farming for PKW Farms in Taranaki, and demonstration manager at Owl Farm.
In 2014, Louise graduated from the Escalator Agri-Women's Development Trust leadership and governance programme.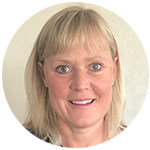 Donna Cram, Taranaki
Donna and husband Philip own a 117ha farm in South Taranaki and were finalists in the 2021 Responsible Dairy Awards. Donna is the founder and chair of Taranaki catchment communities, and leads her local catchment group Awatuna/Auroa.
Donna is passionate about sustainable agriculture including people and their communities, economics, and the environment. Donna graduated from the Agri-Women's Development Trust Escalator programme in 2021.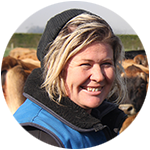 Sara Russell, Canterbury
Sara and her husband are 50/50 sharemilkers for Sara's parents, Rick and Diana Bourke. Sara is passionate about Jersey cows, farming and the environment, and believes in working toward a sustainable farm and industry.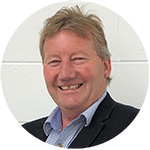 Hamish Anderson, South Otago
Hamish is a fourth-generation dairy farmer who farms on the Clutha River delta near Balclutha. The farm milks 260 Friesian cows plus raising beef cross animals, and a second property acts as dairy support. Hamish completed a B.Com(Ag) degree at Lincoln University before starting his farming career by sharemilking and ultimately moving to farm ownership. Off farm Hamish has served as District Councillor for 15 years as well as chairing RMA hearing Panels. As a climate change ambassador, Hamish looks forward to working proactively to drive positive sustainable results that balance social, economic and environmental outcomes.
Tags related to
"Climate Change Ambassadors"