What we've learned so far
What's next
Grazing Heat Load Index
How this will help farmers
Heat stress negatively affects dairy cows in many ways; it causes discomfort, lowers cows' milk production, and it is an increasing problem due to global warming. DairyNZ is researching methods of identifying when heat stress might occur to help farmers manage their herds and lessen its impact.
What we've learned so far
One of the most visible signs of heat stress in dairy cattle is heavy breathing or panting, which is away for cows to cool themselves.
Together with AgResearch and Fonterra, we have developed a grazing heat load index tool to assess the potential heat stress risks in dairy cattle grazing pasture. So far most of the research has taken place in the Waikato.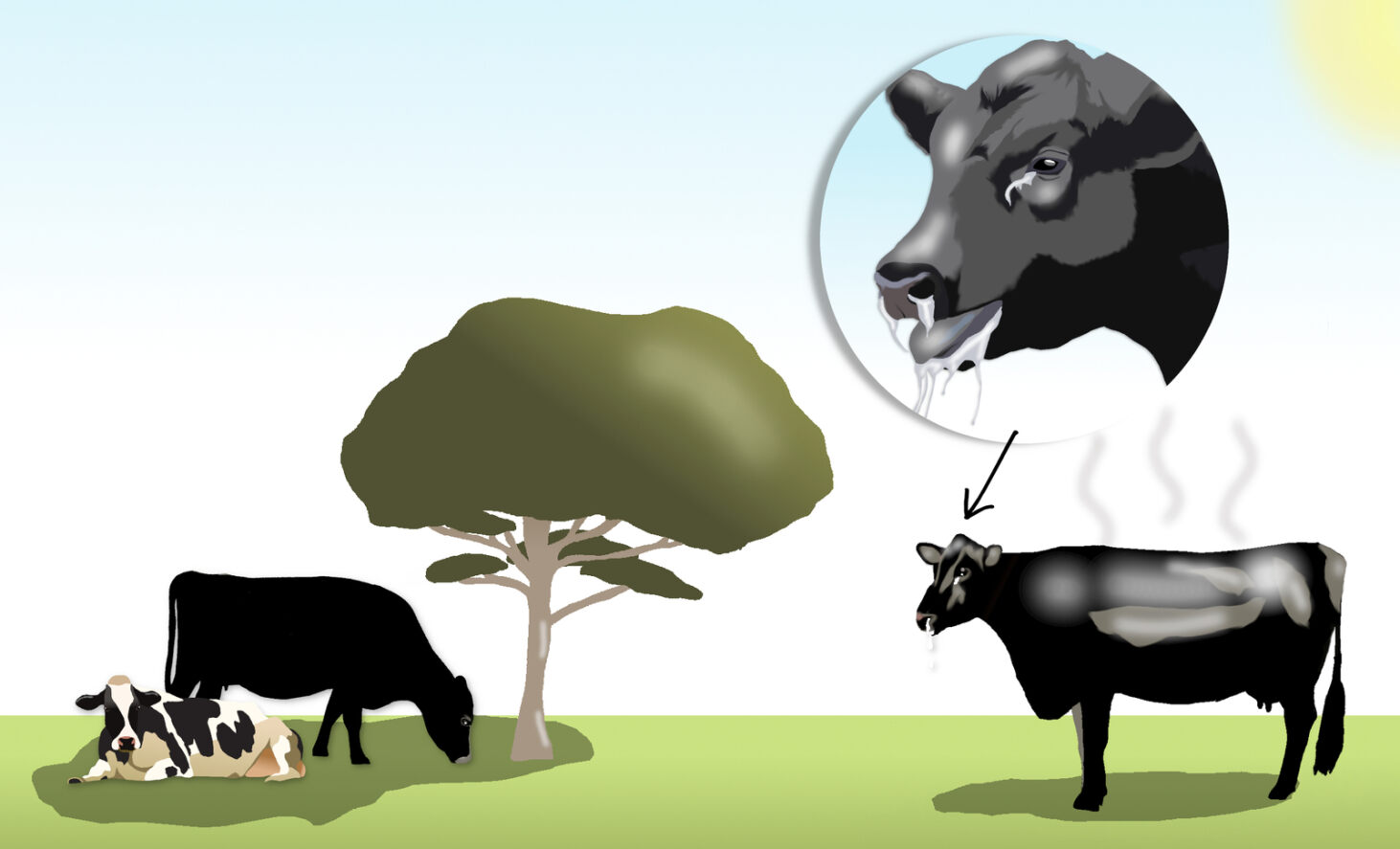 What's next
We are widening the scope of our research to:
Continue to refine and increase the accuracy of the grazing heat load index by collecting data from more locations and conditions, and compile data into one benchmark database
Investigate the use of existing on-farm technology to identify indicators of heat stress before and after it occurs. Technology will allow us to gather data from larger herds without needing to manually observe cow respiration.
Grazing Heat Load Index
We are developing a grazing heat load index for New Zealand to predict which weather conditions will create heat stress events. We are also looking at how we can use this information to help farmers improve animal welfare.
We are collecting data from farms across New Zealand and have existing on-farm sensor technology. In the future we hope to use the grazing heatload index and the sensor technology to better understand how effective different mitigation measures are.
How this will help farmers
The results of this research will help us develop digital technologies that monitor and inform farmers when cows are likely to experience heat stress, so they can take preventative action.
Dr Kirsty Verhoek, Project Lead
Kirsty a senior scientist and is part of the DairyNZ team working on developing farm systems and sector scale solutions for farmers to be competitive, responsible and locally and globally resilient. Kirsty has a PhD in ruminant nutrition and greenhouse gas emissions. She is also a sharemilker. She works with DairyNZ's research teams on a number of projects.
Research team
This project is in collaboration with
Tags related to
"Heat Stress"